We would like to tell you a story. It's a story about a vivacious, driven woman who took a chance on her passion for emotional intelligence and left her job to help others maximize their potential and achieve more. As an educator and leader, she knew what is taught in schools and workplaces, and what is not, and quickly realized she could help.
Want to hear her story? Read on…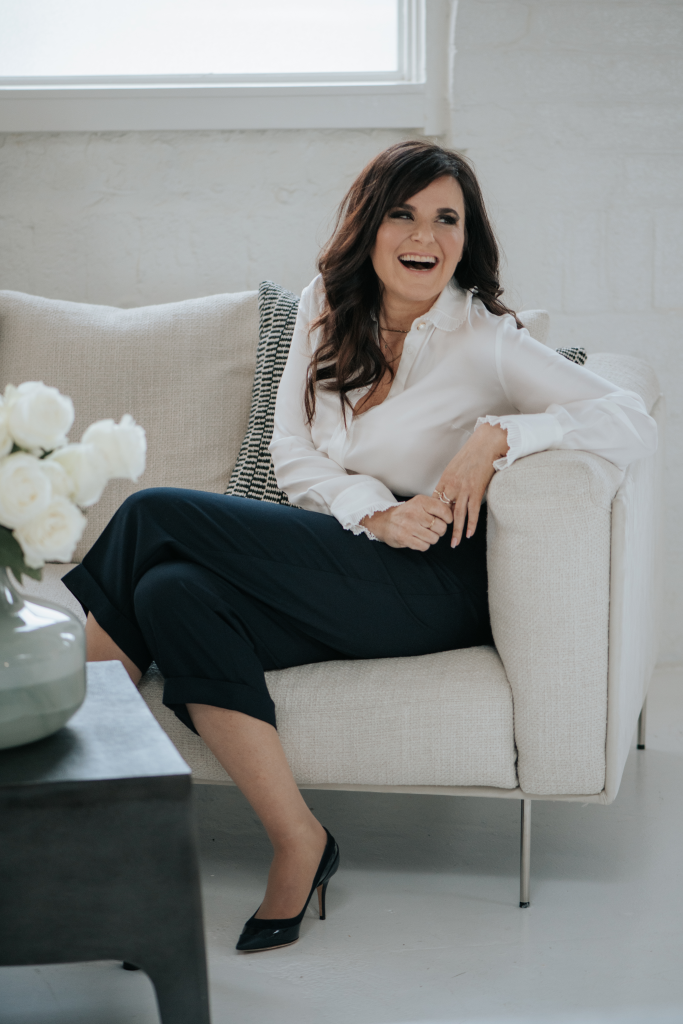 Once upon a time, a bright, funny and highly motivated woman decided to abandon the comforts of her 9-to-5 job to pursue bigger adventures. Armed with four degrees, six jam-packed Rolodexes, and more than ten years of impressive marketing and education experience, our heroine quickly carved out a market niche for herself acting as a change agent.
While completing her Masters, our leading lady began restructuring her business to be focused on leadership development for professionals. It was there, where she was introduced to emotional intelligence.
She learned that emotional intelligence helps people gain fresh perspectives on challenges and opportunities, improves thinking and decision making skills, increases resilience and mental toughness, enhances interpersonal effectiveness, boosts communication, and increases confidence, engagement and morale.
As an educator and leader, our protagonist knew most of these critical life skills are not taught in school or in the workplace. However, she also knew these skills are essential to success and self-fulfillment, which led her to become a Certified Facilitator in the area of Emotional Intelligence.
Fast-forward to the present time, armed with another degree, two more overstuffed Rolodexes, and another decade of strong leadership and organizational expertise, our female champion and her team of associates have established a thriving business. They help small, mid-sized and large multinational companies bring heart into the organization by connecting authentically, communicating effectively, and thriving collectively.
A Loving Heart Is The Truest Wisdom…
Our lady advocate knew leaders need to put humanity, compassion and purpose back into the workplace. While she knew it could be nerve-wracking and seem counter-intuitive to tune into emotions in the workplace, she also believed it could be illuminating.
From a business perspective, she knew understanding attitudes and behaviour is a good thing since it's people, not things, that create an organization's competitive advantage. By putting people first, and tapping into their unlimited wells of potential, the rewards for companies, and the people who work within it, is truly remarkable. And our female warrior believed, when you start treating people as people, it's incredible what they can accomplish.
Today, Carolyn Stern is a motivational keynote speaker, corporate trainer, author, and university professor who is passionate about teaching emotional intelligence, leadership and team building in the classroom, the boardroom and at local and international professional development conferences and corporate retreats. She helps professionals to become emotionally strong leaders by embracing their feelings and connecting on a deeper level with others. Doing so will help workplaces have more genuine relationships, more engagement, and greater creativity and innovation.
Introducing Carolyn Stern's Brainchild…
Due to her undeniable passion for all things EQ, Carolyn launched an expansion of her business, EI Experience in 2017. EI Experience is a management training company specializing in creating leadership development training programs, with a foundation in emotional intelligence, for all levels of management, and businesses of all sizes and scope.
EI Experience offers a combination of Leadership Assessments, Live & Virtual Training Workshops, Corporate Retreats, Private and Group Coaching Sessions, and Online Programs, that come in recommended packages or can be customized to the needs of your organization.
EI Experience creates comprehensive learning and developmental experiences that enhance your employees' confidence, boost communication and cooperation, strengthen working relationships, improve decision making and productivity, and increase stress tolerance and emotional resilience.
Carolyn continues to be the heart and soul of EI Experience; she is their EQ Powerhouse.
Testimonials
Our Happy Customers
Andrew Sharpe
President, Brand Spank
"I loved her energy. Carolyn is the type of person that commands respect because of her knowledge, but I think she connects with people because of how open she is….If you are looking to have that connection, engagement, chatter and people opening up, then Carolyn is the type of speaker you want to have. That's what makes the event come alive, that's what makes it a success to any organization."
Lisa Bergman
President, ShowMakers Productions
"I have had the pleasure of working with Carolyn for several years now and she continually shows exceptional strategy, communication skills and professionalism. Her enthusiasm energizes our whole team and contributes to our creative process and ultimately to meeting client objectives. Her collaborative nature and positive vibe make her a strong asset to any project."
Andrew Sharpe
President, Brand Spank
"I loved her energy. Carolyn is the type of person that commands respect because of her knowledge, but I think she connects with people because of how open she is….If you are looking to have that connection, engagement, chatter and people opening up, then Carolyn is the type of speaker you want to have. That's what makes the event come alive, that's what makes it a success to any organization."
Lisa Bergman
President, ShowMakers Productions
"I have had the pleasure of working with Carolyn for several years now and she continually shows exceptional strategy, communication skills and professionalism. Her enthusiasm energizes our whole team and contributes to our creative process and ultimately to meeting client objectives. Her collaborative nature and positive vibe make her a strong asset to any project."