TESTIMONIALS
Carolyn Stern is a popular leadership keynote speaker for conferences, training events and tradeshows. Scroll down to review what some recent clients have to say about Carolyn's approach.
BOOK ME
What outcomes have you seen in your clients?
"The effects of the work that Carolyn has done with my clients has been profound. I have watched people who were viewed as closed and untrustworthy open up and perceptions of them change dramatically. Their core values are the same as they always were, in fact, they are more true to their values than they ever were, but they have let people in, and when they let people in it changes everything."
What is unique about Carolyn's expertise in emotional intelligence?
"She has internalized the constructs and principles of emotional intelligence. She believes it so passionately, for all the right reasons, she brings that in such a compelling way that you can't fight back, you have to embrace it."
What is Carolyn's key differentiator?
"There are so many people out there that profess to be experts in EQ and Carolyn is different. She brings a different skill to the table. It is really difficult to pinpoint what the skill and differentiator is. I think that it comes from her ability to really get inside your mind and really probe, and allow you to do that in a place that is totally non-threatening. In a place that allows you to be reflective of both what great gifts you have, and also areas that you could and should improve. She depersonalizes it, you are a wonderful person, you know that going in. She allows you to believe that, but we're going to work on some skills, that you, as a wonderful person, can benefit from."
How would you describe Carolyn's speaking style?
"I loved her energy. Carolyn is the type of person that commands respect because of her knowledge, but I think she connects with people because of how open she is."
"If you are looking to have that connection, engagement, chatter and people opening up, then Carolyn is the type of speaker you want to have. That's what makes the event come alive, that's what makes it a success."
What was the impact of Carolyn's presentation?
"We were more comfortable in sharing more and getting more. In any session where you want to get planning done, you really have to break through your barriers to really get down to the crux of what the business problem is, the emotional problem is, the HR problem. So once we really felt comfortable enough to go deeper, we got breakthroughs. What Carolyn did as a facilitator was allowed us and made us feel comfortable enough to be vulnerable."
What stood out to you about Carolyn?
"She is aligned with our values, she speaks from the heart, and she is very real."
What is unique about Carolyn as a speaker?
"We found Carolyn to be very engaging as a speaker.  She had people participating, she had people laughing, she was very authentic in the stories she told. Very engaging and entertaining."
What would you say to meeting planners who are thinking about hiring Carolyn as a speaker?
"For anyone who may be thinking about hiring Carolyn, I would say to engage in the conversation with her. She's very flexible, she wants to hear what you want to achieve, she is more than willing to tailor her presentation to make sure that you get what you need for your specific organization."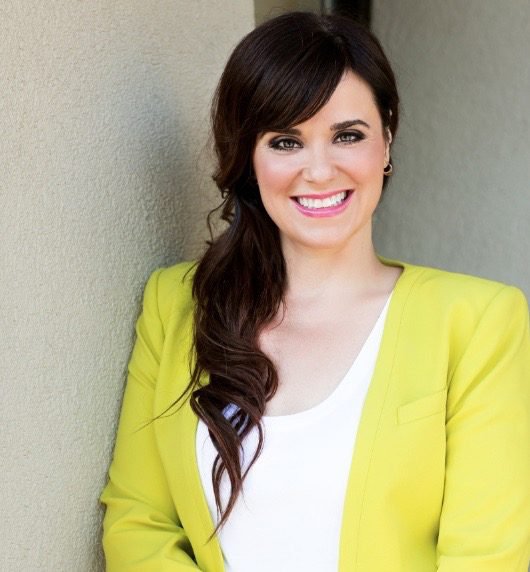 LEADERSHIP KEYNOTE SPEAKER
Carolyn Stern is a successful entrepreneur who specializes in helping professionals get unstuck. As a lifelong learner and academic, Carolyn is a university professor, corporate trainer, certified Emotional Intelligence Expert and professional speaker. 
Carolyn's passion is teaching emotional intelligence, leadership and team building in the workplace. She drives individuals and corporations to learn how to connect authentically, communicate effectively and thrive collectively by interviewing emotional intelligence along the way. 
To read more about Carolyn, click the button below!