ABOUT CAROLYN
Carolyn Stern is a professional keynote speaker who is passionate about teaching emotional intelligence in the classroom, the boardroom and at local and international professional development conferences.
Scroll down to read more about Carolyn!
BOOK CAROLYN
ABOUT CAROLYN
I thought some of you might be wondering how I became so passionate about emotional intelligence in the first place. It's a story that I am more than happy to share with you. So let me tell you…
I specialize in helping professionals get unstuck, maximize their potential and achieve more.
It's simple!  Having those goosebump moments.  Have you ever had goosebumps when you experienced a strong reaction to something?  I have…
Goosebumps are bumps that appear on a person's skin when they are cold or experiencing a feeling of strong emotion. This emotion could be anything from fear to pleasure to nostalgia and even awe.
When working with my clients, there are these moments that come when I get goosebumps.  It's those moments that I am in awe of my client…as they are becoming unstuck.  This happens when they are gaining more self-awareness, challenging their assumptions, and speaking up for themselves.  Not only are they facing their fears, but they are also increasing their confidence.
It's when I know my program and coaching has changed someone in some way that I feel I made a difference…and that means everything to me.
I create a safe environment where people are able to get out of their comfort zones, awaken the talent within themselves, and reach their full potential.
Gaining trust from your colleagues comes from being open and genuine with one another. The more candid you are about development needs, the more compassion you will gain from others. This transparency creates better conversations, improved productivity and performance.
I offer a variety of keynote presentations based on the principles of emotional intelligence. On top of that, I have eight emotional intelligence courses that are delivered completely online. In addition, if you are looking for corporate training please check out the expansion of my brand EI Experience.
Building emotional and social intelligence is the most life-changing skill that could ever be taught, but isn't. That is…until now.
As a professional keynote speaker, I want to help you get unstuck. This includes, but is not limited to, helping you:
Gain more self-awareness

Challenge your self-limiting beliefs

Find your voice

Discover your passions

Face your fears

Set better boundaries

Increase your confidence

Make better decisions

Communicate more effectively
Interact and connect with others
Be more socially conscious
Have more empathy
Control your impulses
Cope better with stress
Be more mindful and present
Adapt to change
Believe in yourself and unlock your potential
Dream big and achieve more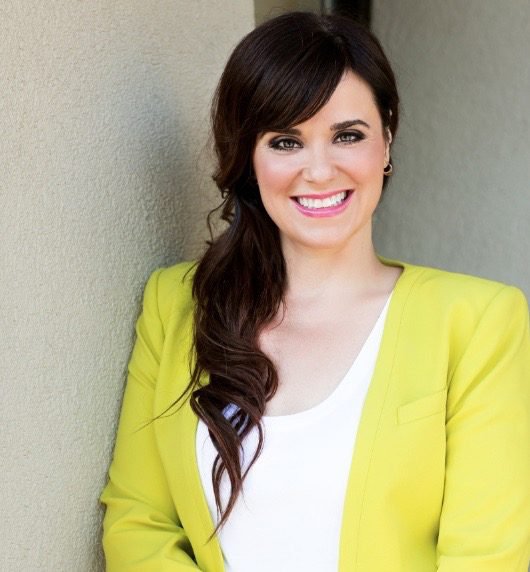 PROFESSIONAL KEYNOTE SPEAKER
Carolyn Stern is a successful entrepreneur who specializes in helping professionals get unstuck. As a lifelong learner and academic, Carolyn is a university professor, corporate trainer, certified Emotional Intelligence Expert and professional speaker. 
Carolyn's passion is teaching emotional intelligence, leadership and team building in the workplace. She drives individuals and corporations to learn how to connect authentically, communicate effectively and thrive collectively by interviewing emotional intelligence along the way. 
To read more about Carolyn, click the button below! 
"Carolyn facilitated an EI retreat for our executive team and it was not only fascinating, but it was also life-changing.  Carolyn's ability to recognize both emotional deficiencies and strengths in a group of "know it all" executives, and then to manage, direct and coach us to understand our team's emotional strengths and to overcome our individual weaknesses is both awesome and unnerving.
"I believe that anyone who is willing to acknowledge & commit to bettering their lives and overcoming their fears will benefit greatly from your amazing insight, endless support and strong, yet confident personality & attitude. It made it easier to become more assertive & confident having such a gifted teacher by my side every step of the way to hold me accountable, support me and show me how to believe in myself and acknowledge my own strength and success along the process."
"Carolyn's workshop changed the way we think about leadership and emotional intelligence by showing us how it can seriously affect our bottom line. Not only did we learn that it impacts how we personally react to daily challenges, but how we can use our emotions as information to act appropriately when faced with those challenges. Her words were on the mark and encouraged listeners to engage and be the change they need to be to direct their own lives."